Black Angus Off the Bone Roast Beef, Contains up to a 12% Added Solution
This delectable roast beef features USDA-Certified Choice Black Angus beef enhanced with steak seasoning for a hearty flavor.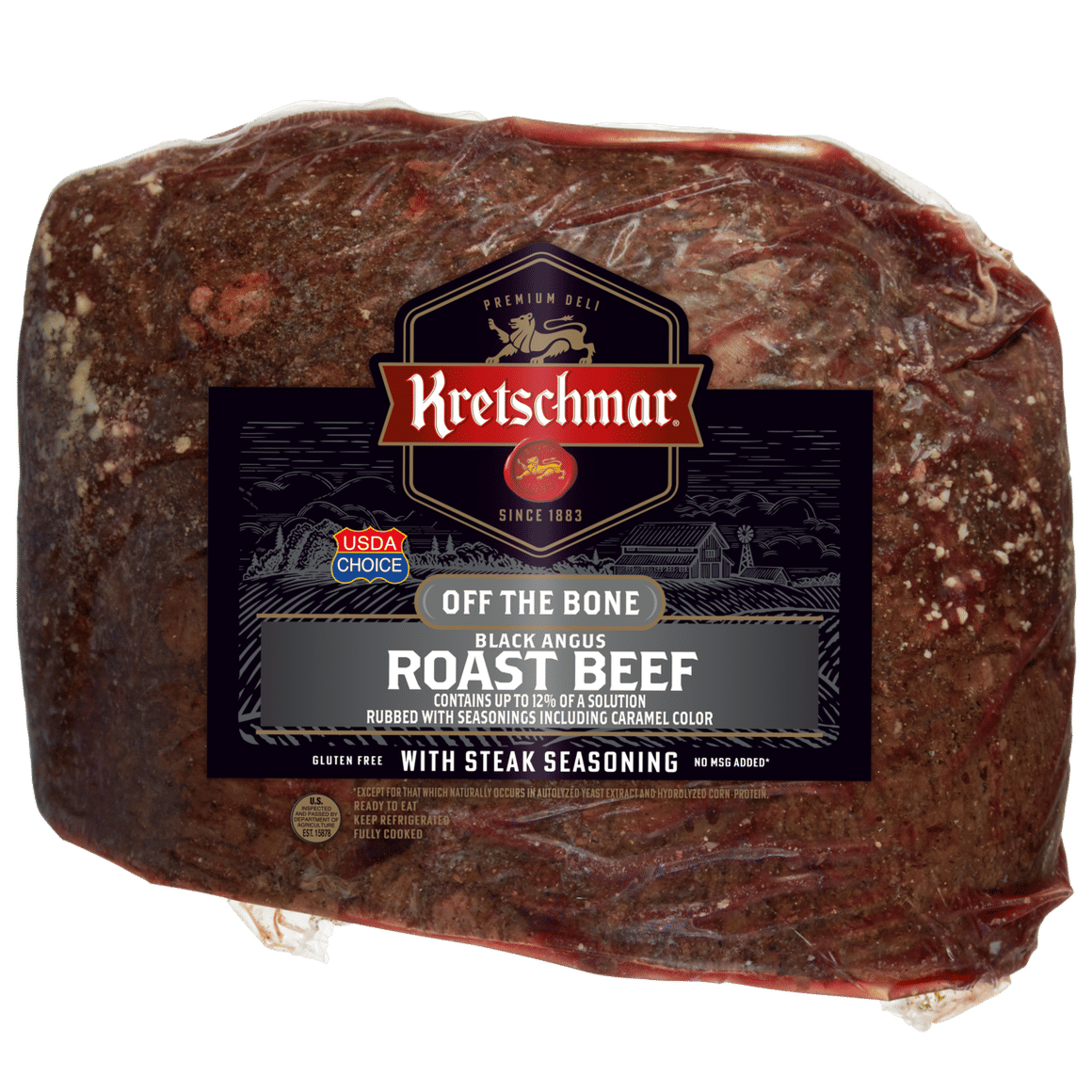 Product Benefits
Ingredients
Ingredients: Beef Contains Up To A 12% Added Solution Of Water, Contains 2% Or Less Of Seasonings (Autolyzed Yeast Extract, Hydrolyzed Corn Protein, Salt, Maltodextrin, Sesame Oil, Sunflower Oil, Torula Yeast, Garlic Powder, Modified Corn Starch, Corn Syrup Solids, Grill Flavor (From Sunflower Oil)), Potassium Lactate, Sodium Lactate, Natural Flavor, Salt, Beef Fat, Sodium Phosphates, Sodium Diacetate. Coated With: Salt, Black Pepper, Caramel Color, Dehydrated Garlic. No MSG Added except for that Naturally Occurring from Autolyzed Yeast Extract & Hydrolyzed Corn Protein.
Nutrition Facts
Varied Servings Per Container
Serving Size: 2 oz. (56g)
Amount Per Serving
---
Suggested Recipes
Recipe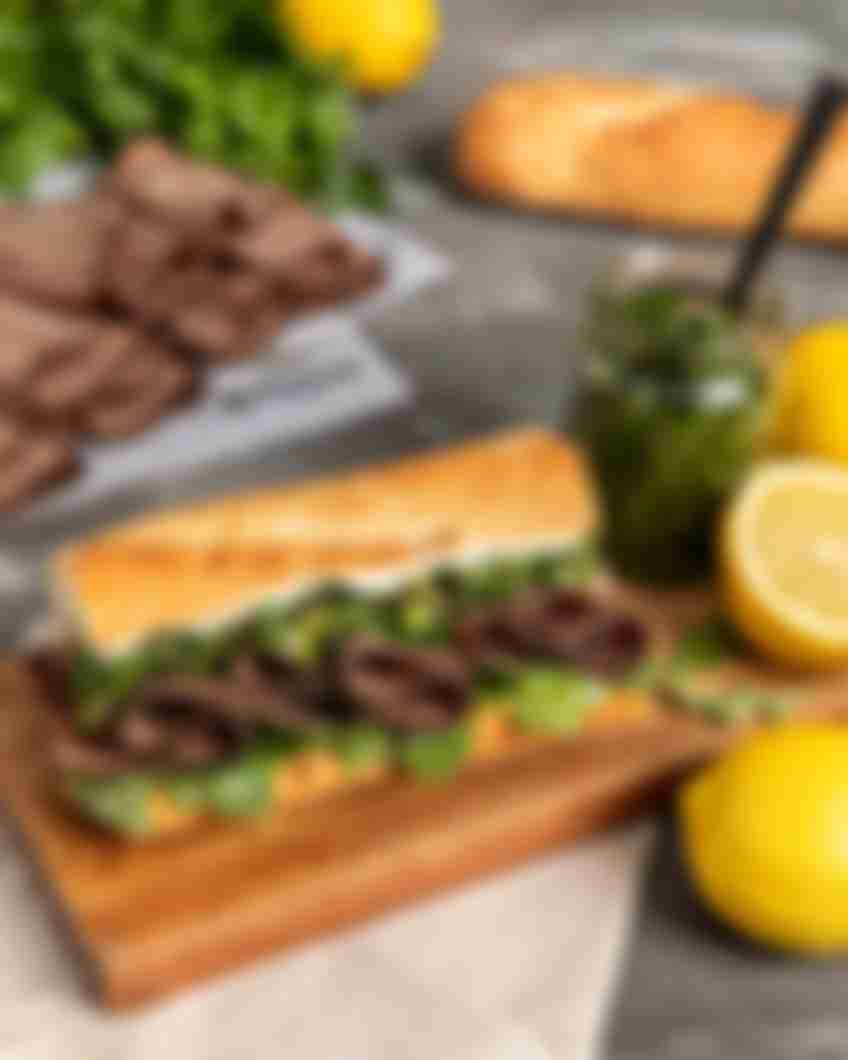 restaurant_menu
4 Servings
alarm15 mins
schoolBeginner
restaurant_menu4 Servings
---
star_borderstar_borderstar_borderstar_borderstar_border
(0 Reviews)
Customer Reviews & Ratings